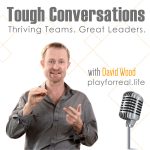 Thriving Companies, Great Leaders.

Avoiding Tough Conversations as leaders keeps us stuck and small, and is horrendously expensive. Our teams and companies are less engaged, experiencing conflict, and sometimes even quitting. But having Tough Conversations with courage and skill can become the defining moments of our careers, our relationships, and our lives.
David Wood talks with thought leaders like Byron Katie and Jack Canfield, top CEOs, and even prison inmates, to help you master your tough conversations! Subscribe on Youtube, Apple Podcasts, Stitcher, Spotify, Google Play or Player FM.
Featured Episodes
All Episodes
Leave a Review!
Your top review will help me get hard-to-reach guests (they look to see the number and quality of reviews). And – it helps the podcast climb in the rankings, so MORE people in the world can master their tough conversations. When you get to the podcast, click on "Ratings and Reviews" per the pic below.
If you're listening from your phone, scroll right down to 'Ratings and reviews'.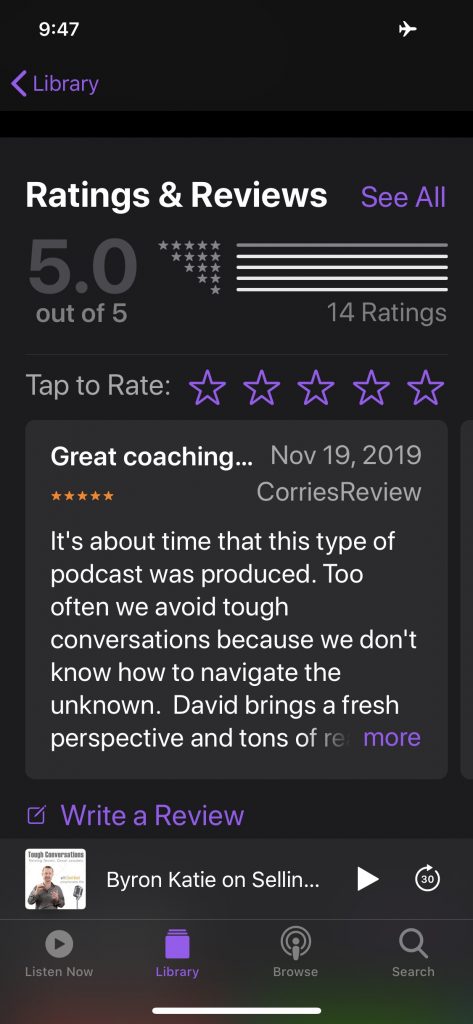 And it takes two minutes! Review on itunes here. And please leave a comment or email me directly at public a-t playforreal.life to let me know you did, so I can thank you!
(Looking for the Extraordinary Focus Podcast? It's here: https://focus.ceo/extraordinary-focus-podcast.)
David's Guest Appearances on Other Podcasts